Most women go through the 'should I go short with my hair' internal dilemma at least once in their lifetime. You see someone rocking a super cute short cut, and start wondering, could I pull that off? Or maybe you just start thinking you want a drastic change… or your tired of literally just throwing your long locks in a ponytail or bun every single day and wonder if short hair could be the cure to your crutch. You start looking up photos and ideas for short hair cuts and styles, then you start watching YouTube videos on styling to see if you could handle the maintenance. BUT one key thing keeps holding you back from diving in… you have CURLY HAIR.
We're here to shatter your fears and grow your confidence. You can go short with curly hair! You just have to be more selective in your cut and understand your curls.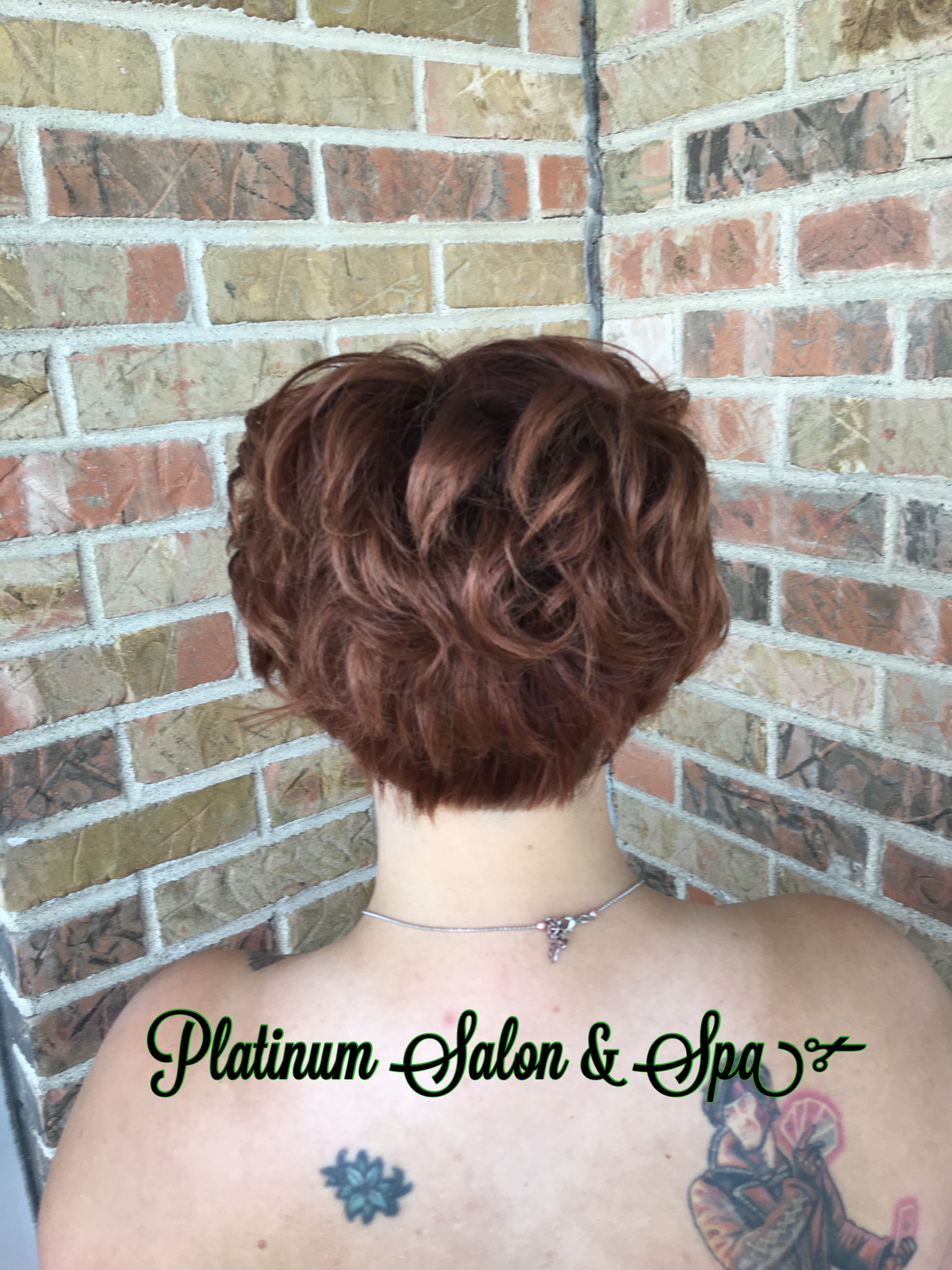 Curl Comprehension
You've seen Anne Hathaway and Ginnifer Goodwin pull off the perfect short pixie cuts and you've LOVED those styles. However, you have to be realistic and know you can't go into your salon with those images and expect your stylist to perform a miracle. You have CURLS, your hair will always be curly. So before you start looking for inspiration and saving those images, comprehend and accept your curls. Is your hair curly all the way to the root, or does it start to get more curly with length? Do you have waves or tight ringlets, or loose spirals, There are a lot of types of curls. When you start looking for your cut inspiration, be realistic and honest with yourself and your style shopping. Look for inspiration dos that showcase styles with similar curl composure as yours. Just how short you can and should go is very dependent on your specific curl type.
Furthermore, you will want to understand how curls work. The longer your hair, the more weight and pull there is on your curls. Typically, longer hair stretches curls out and gives them a little looser hold. When you cut your hair short, there is less weight and your curls will likely stay tighter and you will get even curlier when you thought that wasn't possible. This will also cause your hair to APPEAR even shorter than the chosen cut length. Talk to your stylist about your desired length with your curls and know that they will likely have to leave a little extra length to account for the curl scrunch up. You could even ask your stylist to do a dry cut to make sure the shrinkage and bounce are fully taken into account and you and your stylist can both clearly see where your hair is going to naturally lay.
Face Shape Matters
Type of curls is the main thing to keep in mind, but you don't want to forget with all cuts and styles, curly or straight, face shape plays a big role. For rounder faces you don't want to get a cut that will add extra width like a chin length bob, you'd want to go either shorter than chin length or slightly longer with a lob. Just the same, if you have a longer more oval face, you don't want to go too short and make your face look even longer. Your Platinum Salon and Spa stylist can help you determine your face shape and styles/lengths that will work for you.
The Right Hair Stylist Will Make all the Difference
BEFORE you let your stylist take the scissors to your hair, ask if they are experienced with your hair type, and experienced with short hair cuts. There are certain red flags when it comes to curly hair cutting and styling. If your stylist is willing to take a razor to your curls, they don't understand the high level of FRIZZ they will be adding to your locks. And round brushes are not a good styling tool with natural curls. Our stylists at Platinum Salon and Spa keep up to date on the best methods to use for all hair types. We also have experience and aren't afraid to recommend one of our other stylists for you when something is outside of the realm of our expertise. We will make sure you are well taken care of and leave looking great and feeling confident about your new do. We understand a range of hair types, styles, cuts, and face shapes and are here to help you make an educated and absolutely stunning decision when it comes to cutting your curls short.
Contact Platinum Salon and Spa for your next hair appointment today.