Aveda Spa Skin Rituals & Pricing
It's REJUVENATION time! We offer a variety of professional spa facial and body treatment services. From customized body wraps to target area or issue facials, Platinum Salon & Spa has the right skin treatment for you. We can target acne, aging, discoloration and redness, customizing your spa treatment specifically to the needs of your skin type. Your face is an important feature, deserving of only the best and the RIGHT treatment for your skin. Talk to our professionals about our facial and body treatment services to find out which is best for you!
Relax and rejuvenate with a facial or body treatment at Platinum Salon & Spa in Burlington – schedule an appointment today!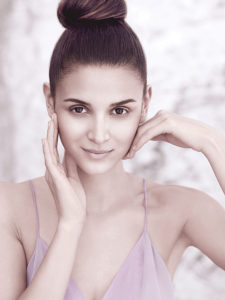 Eyelash Extensions 
Classic Full Set – 90 min / $125
Classic Lash Fill – 60 min / $60
Hybrid Full Set – 90+ min / $150
Hybrid Lash Fill – 60 min / $75
Foreign Lash Fill – 75 min / $80
No more mascara or lash curlers needed! Wake up ready to take on the day with your lashes looking voluminous and full! The extensions are individual synthetic eyelashes that are attached with a strong adhesive to each natural lash you have. These do not damage your natural lashes at all and can be worn for a special event or long term. They are highly customizable and look great on everyone! You are in control of the amount of drama your lashes have. The extensions will fall out with your natural lashes. This is totally normal! You lose between 2 – 5 natural lashes a day! As your lashes shed in their natural cycle we recommend getting lash fills every 2-3 weeks to keep your lashes looking full and fabulous! We guarantee our lashes for 3 days after application. Any Fills longer than 4 weeks or return with less than 40% of lashes (per our professionals judgement) will be charged Full Set pricing. Call our professionals with any questions.
Foreign Lash Fills – This fill is for those who have gotten lashes from an artist outside of our salon. As we cannot guarantee the work of your previous artist we take extra time to make sure we give you the best outcome possible. If you enjoy our artists we have a Lash Loyalty program to give you perks of keeping up with your lovely lashes!
Dermaplaning
45 min / $65
Ask About Our Package Deals!
A complementary consultation is recommended before booking the service. Dermaplaning is a simple and safe procedure that manually/physically exfoliates the epidermis, ridding the skin of fine vellus hair (peach fuzz). It removes 21 days' worth of dead skin cells, so we recommend an appointment every 3-4 weeks. Dermaplaning amplifies the benefits of treatment and home products, cell turnover, smooth, soft skin, and a more flawless makeup application. This painless procedure is done with a sterile surgical blade that gently scrapes the skin's surface to remove the dead skin cells and hair. To start, the face is cleansed and an AHA/BHA solution is applied to help dry the face as well as exfoliate. The procedure continues with a mask to re-hydrate the skin and ends with a hot towel to remove the mask and all debris. A customized treatment based product as well as an SPF of 30 or higher is applied to keep the skin hydrated and plump.
This service can be added to a customized facial with only an additional 15 minutes!
Facial treatments are recommended on a weekly or monthly basis to achieve and maintain optimal results. Our skin therapists will develop a comprehensive treatment plan designed to meet your individual needs and expectations. Dry, oily, aging, sensitive, acneic skin conditions and eye concerns can all be addressed with our specialists during your customized facial treatment.
Botanical Kinetics Customized Facial 

60 min / $70.00
This treatment is customizable and designed specifically for your skin type. Leave feeling relaxed and your skin feeling rejuvenated! Whatever your concerns are about your skin our professionals create the perfect technique to give you the results you desire, one facial at a time!
*Results may vary depending on skin concerns.
Tulasara Facial Treatment 

60 min / $85.00
Dry, oily, aging, uneven, sensitive and acneic skin conditions and eye concerns can all be addressed with a Tulasara facial treatment. After the consultation, your skin therapist will provide the best combination of products, aromas and techniques for your desired results. With this treatment we will move your skin toward balance to reveal its natural beauty.
Add-On Facial Services

$5.00 – $15.00
Foot soak – $5.00 (Additional 15 Minutes)
Salt Hydration – $5.00
Extractions – $5.00
Treatment Mask – $10.00
Under-eye Treatment – $10.00
Plant Peel – $15.00
Dermaplaning – See dermaplaning section
Smoother, softer skin texture, body detoxification and hydrated skin can all be achieved with a customized body treatment. Our relaxing treatments are designed to detoxify the body while relaxing muscles and hydrating the skin.
Relaxing Body Wrap

75 min / $125.00
This body treatment starts with the gentle exfoliation of your arms, legs, back, and stomach (if desired). After the exfoliation an oil massage is performed. Then, you are wrapped in hot linens to help soak in all the moisture from the oil massage and a scalp/neck/shoulder massage is performed. This treatment is focused on relaxing with a light full body massage.
Dry Exfoliation Therapy

 60 min / $75.00
This treatment starts with a gentle dry exfoliation and is followed up by an oil massage. The focus of this treatment is to help with dry, textured skin. If your skin is severely dry there is an option for an oil exfoliation. 
Hydration Therapy

 60 min / $85.00
This treatment starts by using dry exfoliation gloves to gently exfoliate the skin. Afterwards a hydrating Qtica Smart Spa mask is applied to each section of the body. The mask is removed with hot towels and the treatment is finished with a lotion massage. The focus of this treatment is hydrating the skin at a deeper level. 
Back Facial 

60 min / $85.00
This treatment cleanses and tones the back to give you flawless balanced skin. A special herbal mask is applied to help soften and hydrate the skin, followed by a full back massage. 
Visit Our Burlington Spa for Facials & Body Treatments You'll Love!
Let us help you unwind and relax, you deserve it! At Platinum Salon & Spa, we use only the highest quality products to provide facials and body treatments that are above the rest. All of our Aveda products are environmentally friendly and derived from organic ingredients, each blend formulated to support balance and well-being not only of your hair and skin, but your body and mind too. We ensure that you leave our Aveda Spa feeling refreshed and tranquil by providing spa treatments we believe in.
Whether you live nearby in Burlington, Lake Geneva, or Elkhorn; even if you're a little further away in Milwaukee, Waukesha, Racine, or Kenosha; Platinum Salon & Spa is a the right choice for incredible spa treatments. Schedule an Aveda facial or body treatment with us today!
Contact Platinum Salon & Spa for spa facials and skin treatments in Burlington.