Brows to Brazilians $12.00 – $65.00
Is your body hair getting out of control? Choose Platinum Salon & Spa in Burlington for professional waxing services. Catering to both women and men, we utilize the highest quality waxing products and techniques to assure beautiful skin and hairless results. Aveda waxing treatments ensure your skin is properly cared for, both before and after hair removal. A consultation with our waxing therapists will help us determine the right skin and body care products to cleanse, exfoliate, and hydrate your skin; providing the best results with the highest level of comfort. Our caring approach and clean, private waxing environment will make your visit a relaxing one. From brows to bikinis and every part in between, our Aveda Spa is the right choice.
Contact our Burlington Waxing Salon to learn more or schedule an appointment!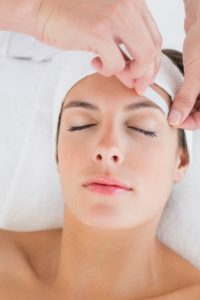 Brow
Eye Brow Waxing and Shaping – Faster and Lasts Longer than Tweezing
Lip or Chin
Lip and Chin Waxing to keep your facial hair in check
Nose
You won't believe how clear you can smell and breath – Nose Waxing has benefits even if you don't have long hairs
Full Face
Full Facial Waxing – Get it all done in one fell swoop
Neck
Neck Hair Waxing – because let's face it – unwanted hair grows EVERYWHERE
Full Leg
Full Leg Waxing – Shaving is tedious, let us just get it done for you!
Half Leg
Half Leg Waxing – Sometimes you only need from knee down or knee up – We can do that.
Full Arm
Full Arm Waxing – Unwanted Arm Hair can be a pain, don't strain yourself trying to shave
Half Arm
Half Arm Waxing – Because sometimes you only need from the elbow down or elbow up
Under Arm
Let's face it – shaving your armpits daily is no fun – Under Arm Waxing lasts longer
Full Back
Be Realistic, Shaving the back is impossible – Full Back Wax
Half Back
Half Back Wax – Because sometimes hair doesn't get unruly everywhere
Chest
Chest Wax – Before you hit the pool, beach or take that shirt off anywhere, Chest Wax.
Ears
Ear Hair Waxing – You'll be amazed at wonders this can do for you!
Stomach
Stomach Waxing – Truth is unwanted hair grows there too..
Toes
Toe Hair There? Toe Waxing followed by a pedicure is the perfect treat.
Fingers
Finger Hair Waxing – Follow it with a manicure for the ultimate pamper.
Bikini
A Bikini Wax is Always in Season!
Brazilian
You don't have to live in Brazil to want a Brazillian Wax – and guess what?? It lasts longer than shaving!!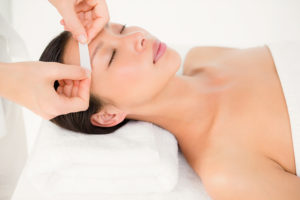 Finding the right waxing professional is an important decision for men and women. Whether it's your eyebrows, chest, or bikini area, you want a waxing ritual that suits your unique skin needs and lasts longer. Platinum Salon & Spa is worth the drive; whether you live in Burlington, Lake Geneva, Elkhorn, Waterford, Muskego, Kenosha, Racine, or the surrounding areas. Call us today to schedule an appointment!
Contact Platinum Salon & Spa for your Hair Waxing Services in Burlington today.