Aveda Hair Color Salon Offers First-Class Touchups & Coloring Services in Burlington, WI
Platinum Salon & Spa is the perfect place for both men and women to upgrade their hair color. You can expect to leave our salon with your hair feeling healthier and looking its best. Whether you notice your roots starting to show or want a full hair transformation, we can help boost your style. Our colorists can take your look to the next level by improving the condition of every strand with vibrant, fade resistant color that's botanically based. We offer our clients the best colored hair care products for longer lasting color; all Aveda hair color is 96% naturally derived and essentially damage free.
Contact Platinum Salon & Spa for vibrant hair color today!
Coloring Services & Prices
Sometimes you don't need a full color make-over or re-do, you just need a retouch. We can cover those roots for you with a professional Color Retouch.
It's time for a change, or your color just faded and you want it vibrant again. It's time for a Full Color Hair Service!
Some highlights or low lights or twists of color are good for the soul
Let's have some fun with a Full Foil Hair Service
Men's Grey Blending 

$28.00+
No need to get too crazy, but blend that grey for a sleek yet mature look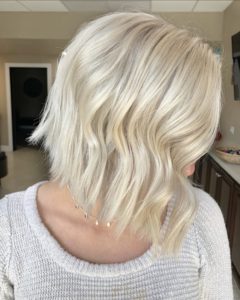 All of our color prices are starting prices. They are subject to change depending on length and thickness of the guest's hair.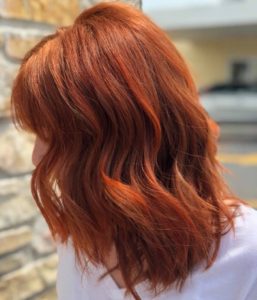 Better Products Set our Hair Colorists Apart
Your hair is one of the first things people notice about you, let our dedicated professionals guide you to the best look you've ever had. We work with you to find the perfect cut and color to fit your unique style. We'll also make insightful product suggestions to control any hair issues you might have = from curly hair, thick, thin, stick straight, fine, damaged, and anything in between, we got you covered. Aveda's hair color is specially formulated to provide valuable nutrients to your hair while providing dynamic, fade resistant color.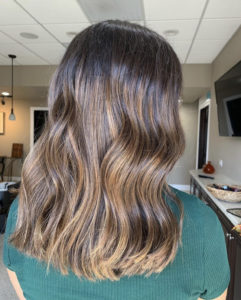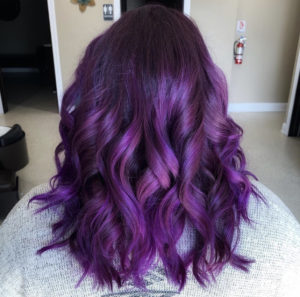 Make an Appointment with our Burlington, WI Hair Salon
Our stylists can help you feel brand new, whether you're coming in for a cut, color, or beauty treatment we provide all of our customers with the upmost respect and care. As soon as you enter our salon you will feel relaxed and pampered to the fullest. You will be surrounded by friendly staff, decadent aromas, and the highest quality products. We love what we do, let us transform your look today. Whether you change your hair color with every season or it's your first time getting your hair colored; you want an experienced stylist who uses the best products to ensure your hair comes out healthy and beautiful. If you live in or around Burlington, like Lake Geneva, Elkhorn, Waterford, Muskego, Racine, or Kenosha; make the drive to Platinum Salon & Spa for coloring services. You'll be glad you did!
Thinking about changing your hair color? We'd love to help! Check out some of the colors we've created for our incredible clients below. If you see something you like, or already have color ideas, give us a call or schedule an appointment!