**Written by someone with naturally crazy curls that took 25 years of life to finally be able to embrace hers for the past 5 years**
When you think of your naturally curly hair – you probably think FRIZZ first and foremost. It's the toughest battle we face through and through, every season. Too hot out, my hairs going to frizz. Raining, my hair is going to frizz. Snowing, my hair is going to frizz. Windy, great, my curls are going to go limp and get frizzy. We just can't win. Here are some ways you can help to tame your hair and start to love and EMBRACE those beautiful curls underneath the chaos of them.
YOUR STYLIST MATTERS
Seriously. You may be going to your best friend, your aunt, the nice lady at that chain haircut place by your grocery store.. and you want to stay loyal because of the "bond" .. or the "convenience" – but being completely honest – if she doesn't have a bond with your hair, you have to break those ties. Your hair stylist matters when it comes to your hair. I didn't realize this until I found the one, I mean the legit soulmate to my hair. The stylist that finally could give me the right cut for my specific curls, the right styling techniques, the right everything. And I wasn't the only one that noticed the transformation and difference, everyone in my life started noticing my hair and my curls actually worked on me finally. So if you're going out of convenience or loyalty, but not feeling amazing every time you get your hair done, something has got to change. Come to Platinum Salon and Spa – and try our salon specialists, we won't be offended if you want to work your way through and meet them all until you find YOUR soulmate stylist. We get it. You need that.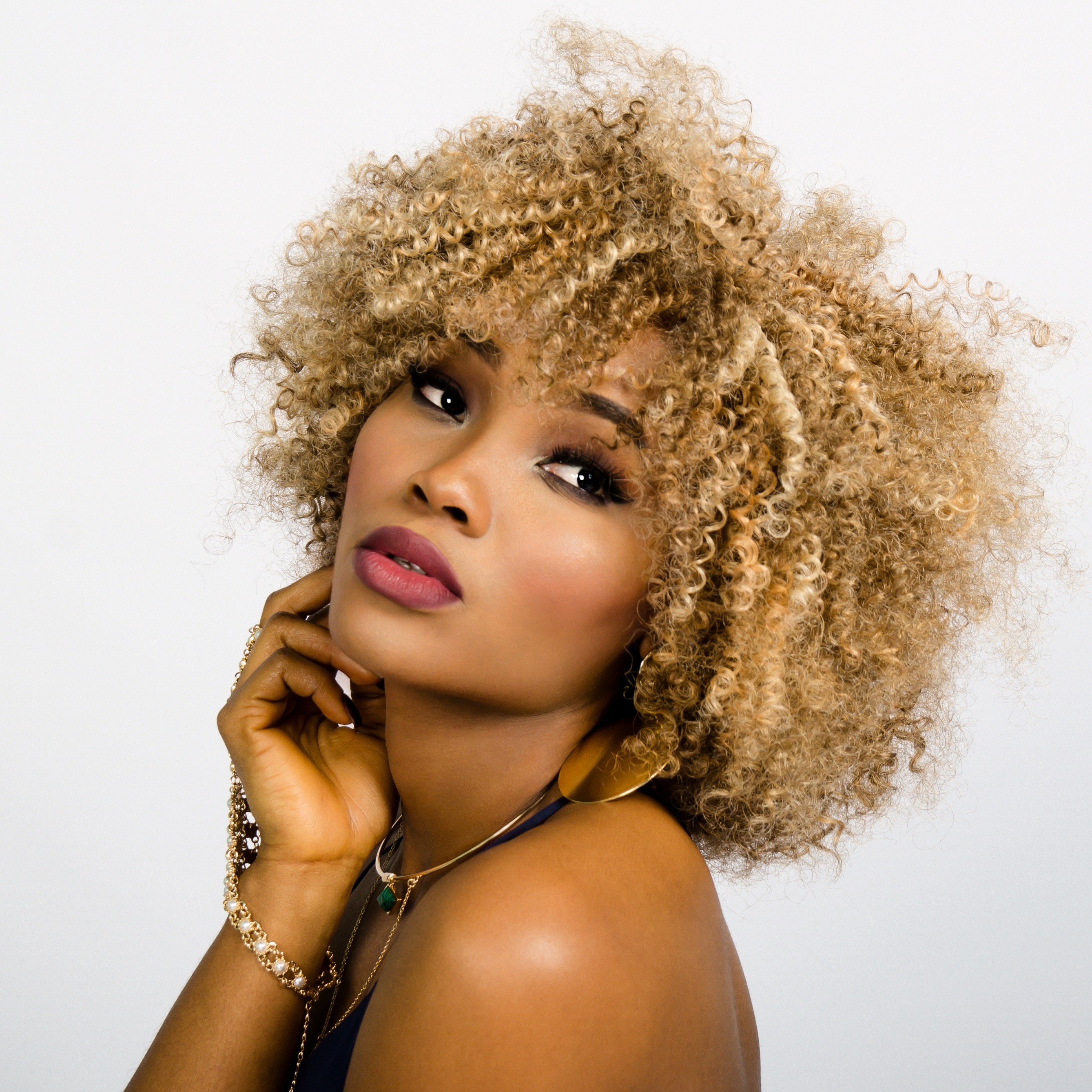 Long is Easier – But Short is Do-Able
The longer you let your curls grow the more weight, therefore they tend to lay a little better and have less "poofiness" (I call mine a lion's mane when it starts to get poofy). But you can successfully go short as well – you just need the right cut. Getting the right cut will likely make you nervous and take you out of your comfort zone, so back to having the right stylist – it's very necessary. The key is lots of layers. Your stylist will cut or razor lots of layers and thin it out to minimize the "fluff". You will want to choose a short style that also fits with your face shape. Research short curly hair styles and talk to your Platinum Salon and Spa stylist to find the best naturally curly hair cut for what you want.
Styling your Curls
If you have the right haircut – styling your curls becomes easy. If able, the best way to style your curls is to let your hair AIR DRY. Add your favorite curling product – I prefer curl defining cream – and then squeeze or scrunch your curls every 5-10 minutes until your hair has completely dried. If you aren't able to air dry due to time constraints or other reasons, be sure to use a diffuser.
When you have curly hair, the products you use to style your hair matters as well. Your curls need extra moisturizing. Use quality moisturizing products and deep condition once a week if you can, but bi-weekly if time doesn't permit weekly. You will notice the difference. Less frizz, healthy curls, and the look you want.
Contact Platinum Salon and Spa for your next Natural Curly Haircut Appointment.