You love your blonde hair, but you're looking for a way to, for lack of better word, spice it up this fall. Keeping your blonde locks beautiful, healthy and vibrant is a must – and we're here to help you change it up professionally while keeping your wallet and your hair in good, healthy spirits.
Icy White Blonde is BACK IN!
Have you seen Kristen Stewart? Or what about Cara Delevingne, Karlie Kloss, or just the red carpet and runway this past month. We're definitely seeing an upward trend with the icy white.
The thing about icy white hair though – it is extremely important you do it properly to keep your hair in good health. You don't want to end your icy run with dead hair and a buzz cut. Also, keep in mind, how your hair will take to the bleach, and the color blonde it will be able to make it to is dependent on your last few years of 'hair history' – what you've done to it over this time. Platinum Salon and Spa will discuss with you how blonde you want to go, the level of maintenance you're comfortable with, whether you will be willing to change the shape or get a haircut to keep it looking healthy, and all the other necessary items to consider when bleaching your hair. We will use only high quality, professional products and make sure you are satisfied with the look, as well as the process to get to the look.
The Always on Point Balayage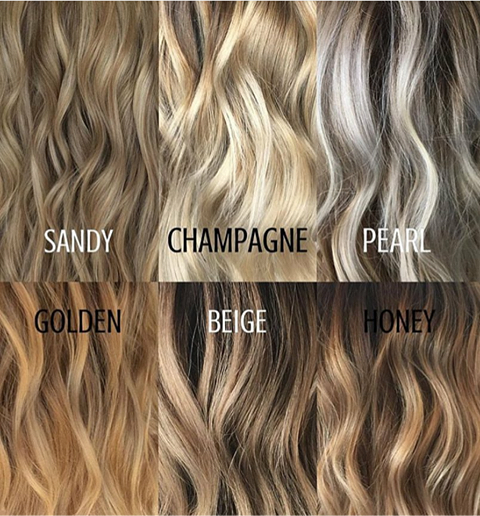 The balayage is a lower maintenance, always in, perfect fall look. Blend through dark to light shades and get that Jessica Alba caramel blonde look we've all been itching to try. And if you want to step up your balayage to the next level, add some carefully placed shadows and highlights throughout. Want the "beach look" everyday? Ask your Platinum Salon and Spa stylist to use darker shades around your face as a frame and keep it more blonde in the lengths.
Dare to Say Goldens Have More Fun?
Okay, maybe that saying doesn't roll off the tongue like the word blonde does.. but yes, YELLOW BLONDE IS IN. We're daring to say that the golden shades and warmer yellow blonde tones are actually going to battle it out for the spot light this season with the Icy Whites. And it's more healthy for your hair! At first, it may seem less dramatic and in a way simple, but give it a few months and it will get lighter over time and still look great instead of dull like a bleach blonde. Some stylists even call it the "no bleach bleach" and we think it's hot!
Nuts About 'Toasted Coconut Blonde'
This is the catch all blonde. Torn between icy, balayage, yellow – now you can get an all-in-one super hot option! This look combines dark roots (whether grown out or dyed), creamy or warmer blonde lengths and icy white blonde tips. It's got a fade that looks as if the color is almost melting into the light tips. AND it gets better – this look is SUPER low maintenance. The longer your roots grow, the more "toasty" your toasted coconut blonde top appears. Maintenance level – just use a purple shampoo for your icy white ends and your covered!
Platinum Salon and Spa hair stylists keep up to date on all the latest hair trends, and the best way to achieve these looks. Contact us today to get your ultimate Fall blonde babe-licious, yes we went there, look today!
Contact Platinum Salon and Spa for your Spa Treatment Hair Appointment Today.