Get the Perfect Look on Your Wedding Day
In preparation for your wedding day, you have a lot to think about – like where to hold your ceremony and reception, who to invite, and what type of flowers, cake, and dress you want. On top of all that and more, you'll also be considering how you want to wear your hair and makeup; especially since many pictures will be taken to mark such a special occasion. To help you get started with ideas for your big day, we've included some our favorite wedding hairstyle trends below:
A more traditional wedding hairstyle, an updo is gorgeous on any bride. There are hundreds of different bridal updo styles to choose from too. Show off your shoulders with a high bun or unique ponytail. Bring an air of elegance to your look with a low bun, whether it's messy or neatly pinned. A classic updo is perfect for brides with medium to long length hair.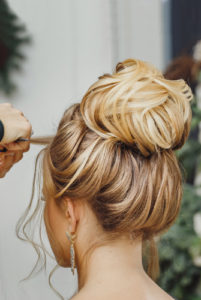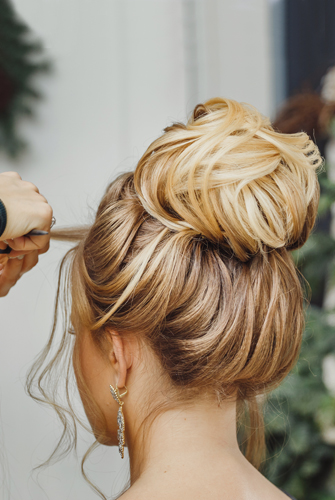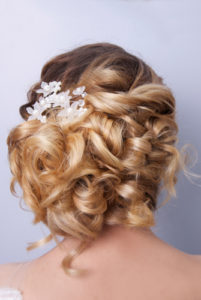 A hot new trend for weddings this season is flowing hair; whether it is luscious curls or a straight, sleek look, they are an excellent choice for the carefree bride. You can wear your hair completely down, pin just a few strands back, or up half of it up so falls on your shoulders but stays off of your face. Add a flair of style to any down-do with a beautiful hair accessory.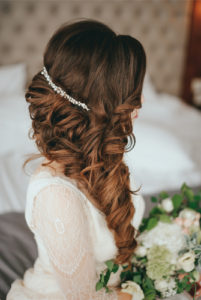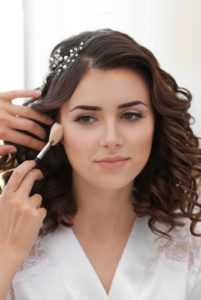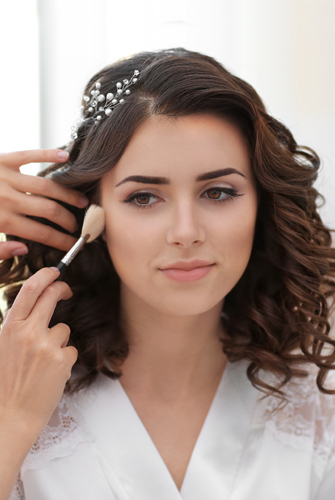 Braids are a beautiful compliment to any dress style. Whether you're looking to combine them with an updo, weave them into flowing curls, accessorize them with flowers, or don a messy fishtail; you'll be happy with results. In addition to looking great, braids are an excellent choice if you'd like to keep hair away from your face and manageable throughout the evening hours.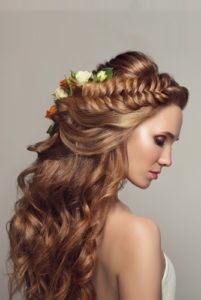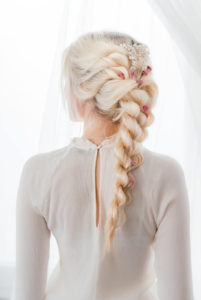 Fresh Flowers & Accessories
Hair embellishments are definitely in this year. Whether you're looking to enhance your hairdo with fresh flowers, a tiara, your favorite headpiece, lace, or a veil we will have you looking stunning. You will be the center of attention on your big day; why not customize your bridal look with a simple or flashy embellishment.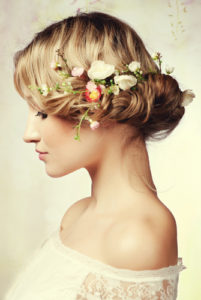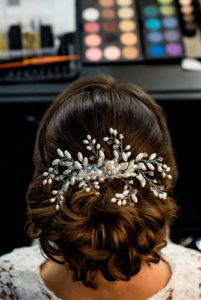 Choose Platinum Salon & Spa for a Relaxing Experience & Beautiful Bridal Hairstyle
Our Burlington Hair Salon loves pampering brides; we want you to look and feel your best on the special day. Check out our bridal packages and then schedule an appointment for yourself and your bridal party. Whether our professionals are styling your hair, doing your makeup, or treating you to a manicure and pedicure; we help start your wedding day off right.
Contact Platinum Salon & Spa today for the perfect wedding hair!