Aveda's coloring products offer vibrant, fade-resistant color formulated to improve the condition of your hair. The colorists at Platinum Salon & Spa provide incredible permanent hair color and glossing services, customizing colors to bring your ideas to life. Explore popular color trends below and when you've decided what you want, visit our Burlington, WI salon. Contact us online or at 262-763-6800 to schedule an appointment!
Which Hair Color is Best for You?
The range of blonde shades to choose from is immense; below are trending colors of blonde to help you get an idea of how you'd like to transform your hair:
Is light blonde your favorite style? We have some beautiful colors for you:
Platinum Blonde – the brightest option, this blonde is a trendy choice and perfect for summer.
Ash & Light Ash Blonde – blonde with a gray or silver tint that's perfect for winter.
Silver Blonde – this cool blonde is perfect for blending and covering naturally graying hair.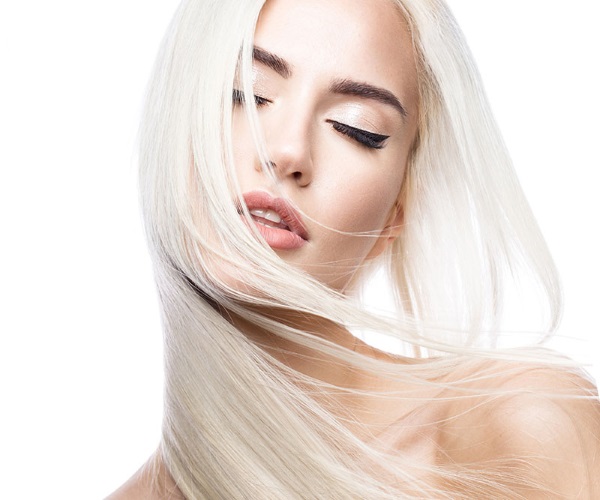 Like to mix in a little color, maybe one of these blended blondes is for you:
Natural Blonde – choose the shade that matches your skin tone.
Strawberry Blonde – the perfect blend of blonde and reddish hues.
Buttery Blonde – a warm blonde with touches of honey-yellow.
Golden Blonde – blending honey, butter, and golden hues to create a more natural look.
Auburn Blonde – strawberry blonde with more orangey hues.
Dirty Blonde – a medium blonde with tinges of wheat coloring.
Warmer blondes are a stunning choice too, we're sure you'll love any of the following:
Honey Blonde – a favorite for dark eyes and medium skin tones.
Copper Blonde – a beautiful dark golden blonde with hints of amber.
Caramel Blonde – choose from a darker blonde shade or light golden brown.
Chestnut Blonde – blend dark hair with golden highlights for this rich blonde.
Brunettes have a beautiful selection of colors to choose from. Mix multiple shades of brown together, or add some blonde or red into the blend.
Does light brown hair make your eye color pop? Choose from colors including:
Golden – a lovely, warm brown that you can mix with golden blonde highlights for a lighter hue.
Honey & Light Caramel – yellowish-brown hues make these colors perfect if you're looking for a dark blonde or light brown color.
Light Cocoa – this is a popular choice for fair skin and colored eyes; considered a balanced shade of warmth and ash.
Light Golden Bronze – a beautiful brown that blends red and golden tones.
Sandy brown – a more natural, light brown color.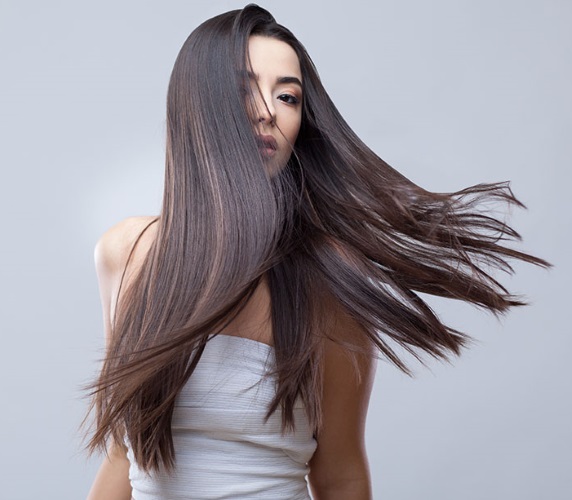 Maybe medium brown is better for your skin tone. Try one of the below:
Dark Brown Copper – a warm, glossy brown shade.
Cinnamon Brown – a blend of brown and copper coloring.
Red Brown – perfect for autumn, this shade is rich brown with red tones.
Chestnut Brown –a deep reddish brown color.
Mahogany – a darker reddish brown hue.
If dark brown hair is your signature, enhance your look with any of these incredible colors:
Dark Chocolate – an intense, full-bodied brown hue.
Chocolate Cherry Brown – a rich brown shade with touches of cool red.
Plum Brown – a dark, vivid brown with a violet tint.
Dark Auburn – a deep brown with touches of chocolate or tan.
There is an entire spectrum of red hair colors. Which would you prefer – a warm or cool red?
Warm Reds offer a softer, more natural look; color options include:
Ginger – producing a more natural look, this color is often a light or medium reddish brown.
Copper – rock the vivid color of a shiny penny with bright copper hair, add copper highlights to a darker red shade for energized color, go for a more golden copper look by blending bright red and dark golden blonde, or blend orange-brown with a rich red tone to achieve a red copper color.
Auburn – a mix of brown and red, you can choose a golden light, medium, or dark shade of auburn coloring.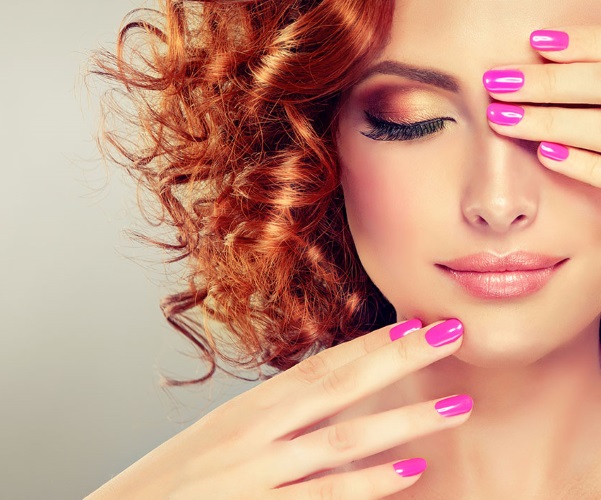 Cool Reds are ideal if you're looking for a richer or more vibrant red; color options include:
Red Mahogany and Cherry Brown – blends of red and brown.
Intense, Red Velvet, and Ruby Red – exactly as their names describe, extremely vivid shades of red.
Rose gold – a coppery pink shade that can be subtle or deep.
Cherry red – blended with a touch of blue-brown.
Burgundy, Aubergine Red, Red Violet, and Magenta – all blends of red and purple or violet coloring.
You are no longer limited to the traditional hair colors of blonde, black, brown, and red. Aveda has an incredible line of bold colors for you to choose from. Add a pop of pink, blue, purple, or orange to your natural color; or go all out and enjoy rainbow locks. We'd love to hear your ideas and customize colors perfect for your new look.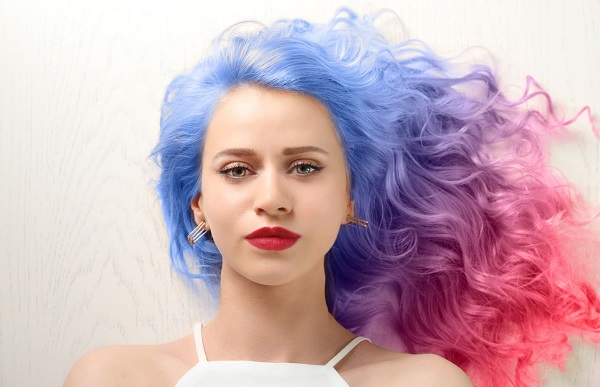 This look has long been trending and it's no surprise why. Its versatility and low maintenance upkeep makes it a favorite for any season and hair length. Choose a more traditional ombré – dark shading to light, like brunette to blonde – or a new take like blonde to pale blue or pink, or black to cherry brown or red. When it comes to an ombré, the color is completely up to you!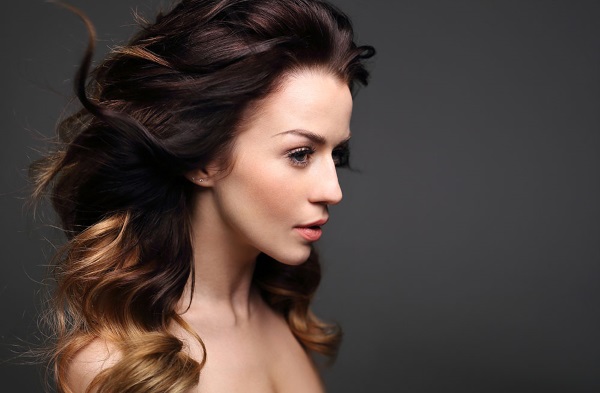 If you're in the Burlington, Wisconsin area and would like to change your hair but are unsure which shade is best for you, we'll help you decide based on your skin tone and eye color.