Aveda Spa Body Treatments in Burlington, WI
Platinum Salon & Spa is the perfect choice for Aveda Spa Body Treatments in Burlington, Wisconsin. Our spa professionals promise a personalized experienced filled with relaxation & pampering. Give us a call to schedule your body treatment appointment!
As an Aveda Spa, we are proud to offer customized body treatments that help you maintain smoother, softer skin. Our body treatments are designed to detoxify your body, relax muscles, and hydrate skin. Many of our body treatment options include an exfoliation scrub, hydrating mask, and massage. If you have questions about our body treatments or would like to set up a consultation to discuss the best plan for your individual needs, we'd love to hear from you.
Explore our body treatment options and pricing below. If you like what you see or want to learn more – contact us.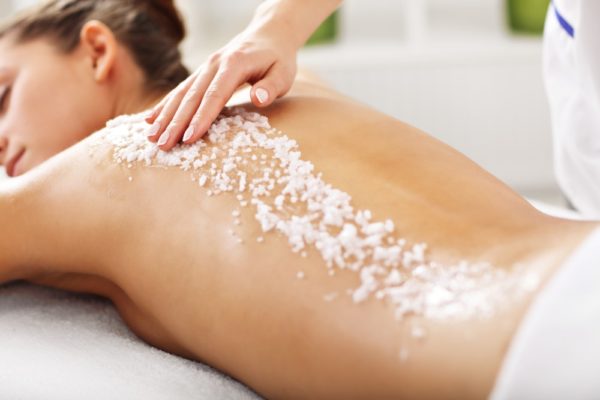 Body Treatment Options & Pricing
If you love spa treatments as much as we do, you'll love the selection of customizable body treatments offered at Platinum! Our Aveda body treatments include:
Relaxing Body Treatment  

 90min / $99.00
This treatment starts by gently exfoliating the skin with dry exfoliation gloves. Then followed by a relaxing warm oil massage. Will finish your treatment with the warm compress for your body.
Back Facial

60 min / $95.00
A 60 minute session will begin with a gentle steam and full cleanse of the back, followed by a skin analysis, customized exfoliation mask, and extractions.  Your session will conclude with a customized treatment mask and a finishing treatment to lock in results.