The Basics of Semi-Permanent Lashes
Eyelash extensions are rapidly growing in popularity. And alongside this trend, eyelash techniques and styling are evolving too. If length and fullness is your lash problem, and mascara just isn't cutting it, eyelash extensions may be the perfect solution!
It's important to note that semi-permanent lashes are much different than temporary lashes. It is not a DIY situation. It's a custom service provided by highly trained professionals. More notably, one-size does not fit-all when it comes to semi-permanent lashes.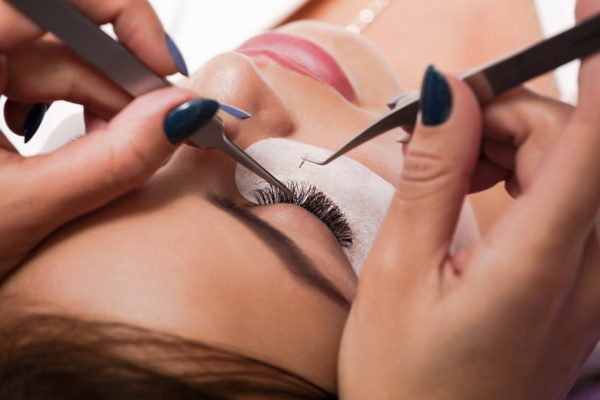 The number of lashes added, the lash length, and the type of curl they hold all play an essential role in the final look of your lashes. Less lashes (80), with a J Curl (slight curl), and length of 8 or 9 mm will achieve a very natural look. On the other end of the spectrum, more lashes (120), with a D Curl (extreme curl), and length of 13 or 14 mm will result in an absolutely glamorous look. If you'd prefer a style in between – to achieve a cute or even sexy look – we'll help you determine the best combination of lashes, length, and curl.
Another vital note – the condition of your natural lashes will determine the type of extensions your eyes can handle. If your natural lashes are thin and short, applying super thick and long lashes could cause damage in the long run.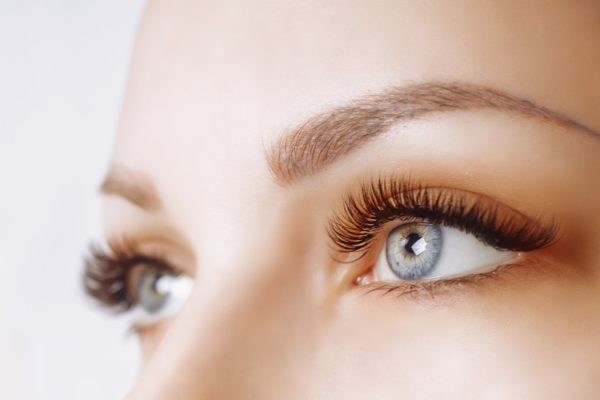 Pros of Eyelash Extensions
Eyelash extensions are popular for a ton of reasons, some of them being:
They last for 6 – 8 weeks.

You can maintain the look even longer by having them regularly maintained (filled in monthly).

Daily maintenance is easy! Simply brush a clean mascara wand through your lashes in the morning, after showers, and in the evening.

Skip your eye makeup routine. You'll get the eyeliner and mascara look without any of the effort.

Get the lash look you want! Eyelash extensions can give you naturally full lashes or celebrity level glamour.
Cons of Eyelash Extensions
Like any beauty solution, there can be a few drawbacks:
Eyelash extensions can be costly. It is a custom service after all; and you'll love your lashes so much, you'll want to keep them maintained (which means more trips to the salon).

Semi-permanent lashes are high maintenance right after application. The first 12-24 hours after fake lashes are applied are the most crucial. Be careful so that your glue drys properly and gives you the long-lasting lashes you want.

Be careful removing eye makeup. Any wipes or makeup remover you use could dissolve lash glue early and shorten the life of your extensions.

Some women have a poor reaction now and then to eyelash extensions. It is most commonly caused by a bad reaction to the type of glue used (we recommend American-made glue to avoid this problem), or getting bacteria in your eye during or after application. Red, irritated, and itchy eyelids are a sign that something may be wrong. If you experience this, you will likely need to get the extensions removed immediately. If the irritation does not go away, you may need to get an antibiotic prescribed.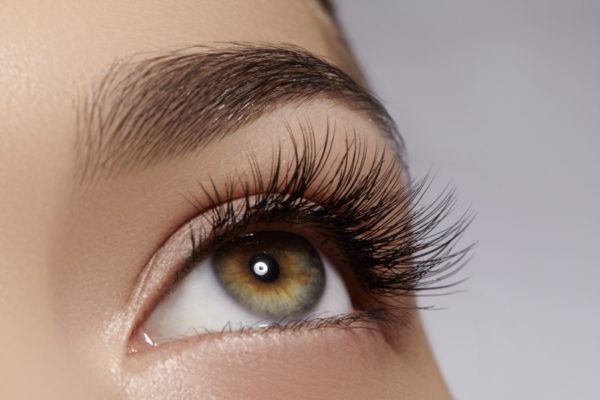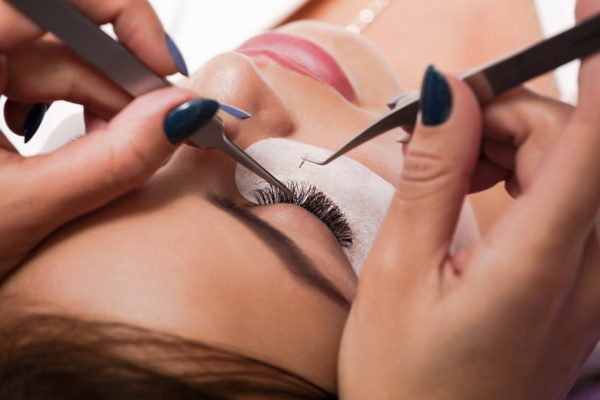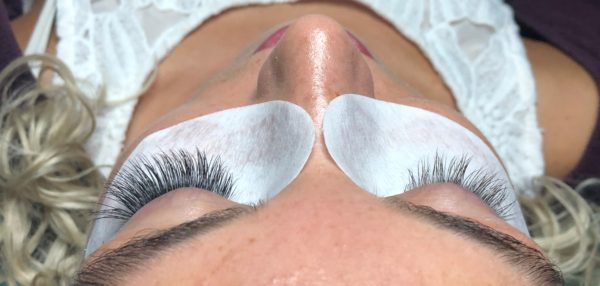 Choose Platinum Salon & Spa for Eyelash Extensions in Burlington, Wisconsin
Are you in the Burlington, Wisconsin area? So are we! And our incredible Aveda Professionals offer eyelash extension services you can trust too. We can apply semi-permanent lashes, and maintain them for you. We adhere to the highest quality standards when it comes to application techniques as well as cleaning and disposal methods. Let's discuss the look you want and what it will cost – contact us.